SECURITY Screen DOORS & SECURITY Screen WINDOWS.
From Crimsafe.
The #1 trusted name in home security.
Get the ultimate home security
Diamondback Security Solutions
When it comes to home security, trust the experts. Diamondback Security Solutions
AUTHORIZED CRIMSAFE DEALER
Diamondback Security Solutions is an authorized Crimsafe USA products retailer.
Security Screen Doors & Security Screen Windows
There is only one choice when it comes to home security.
Security Screen Doors
Security screen doors from Diamondback are versatile. Fitment comes in a variety of different door shapes and styles. Securing your home should always begin with your doors. Diamondback Security has you covered on this front. The screens we use are custom-made to fit your home's entrance. This ensures a perfect fit even if your door isn't a traditional rectangular shape. Our security screens come in a variety of frame colors. So no matter your home aesthetic, we will have a color to complement it.
SECURITY Screen WINDOWS
Security screen windows make it hard for burglars. The average homeowner, when thinking about ways to improve their home security, will often secure doorways and large entrances first. However, windows are just as vulnerable as doors when it comes to theft and home invasion. Additionally, regular window screens are weak, often made of plastic or cheap metals, and won't stand up to a break-in. With windows in nearly every room of your home, that makes for a lot of vulnerabilities.
Patio Security
Patio rooms are lovely, versatile spaces that look beautiful in your home and provide your family with a place to gather, relax, and entertain in the fresh air without worrying about bugs or burglars. They can add value to your home as well, especially one made out of Diamondback Security's Crimsafe screens. Whether you have an existing screened in patio room that you want to update to safer, more secure screens or are starting fresh and want the best screens on the market for your new outdoor room, Diamondback Security has you covered.
Commercial Security
Diamondback Security Solutions is a leader in home security. But it doesn't stop there. Our incredibly tough and durable security screen doors and windows can also be used for commercial locations. Whether you own or manage a small business, a big corporate entity, or even a school, our line of Crimsafe security screens can provide your employees and customers safety and peace of mind. A top-of-the-line security screen can protect businesses from intruders and robberies, providing a more secure environment. A safer business means happier employees and customers. Installing Diamondback security screens at your business is an obvious choice.
Crimsafe security screens video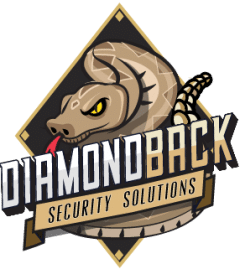 "Mike is knowledgeable, fair and professional. Knows a lot about security and keeping my family safe.
CELINA MOLINA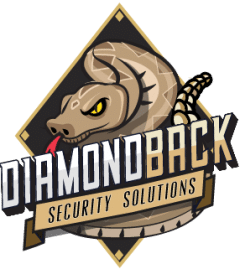 "We had a problem with our CrimSafe security screens. We were told about Mike and he just finished up doing a great job for us. If you are looking for the best security screens available and want the best company to help keep them top-notch, call Diamondback. Mike wants to help people get the most out of their investment at a fair price! Thanks again, Mike, for your honesty, integrity, and customer service!"
Red Lane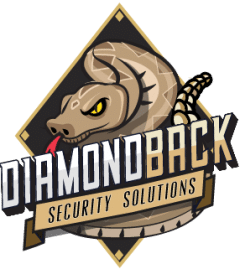 "We purchased security screens and doors for our entire house from Crimeguard in 2016. It was a major investment in our home and we were impressed with the product. We recently had issues with a couple of our doors and Mike was recommended to us for repair and maintenance under our warranty. If you are looking for an honest, kind, knowledgeable, responsive, person to take care of your security needs, look no further than Diamondback Security Solutions. Mike is trustworthy, shows up when he says he will, explains what's causing the issue and fixes it. Look no further, you've found your solution right here. He's the best in the business. Thank you, Mike. God is good!!"
Marilyn Harbaugh-Letcher
Diamondback Security Solutions is a family-owned and operated company.
We take pride in using only the finest quality security screen products to find real solutions for your needs. With over 20 years of law enforcement and security experience, we understand that not all needs are the same and will approach your security solutions with that in mind. We pride ourselves on protecting families, developing lasting relationships and delivering quality products without pricing gimmicks or games.
Our family is important to us. Yours is important to you.
Let us help fortify your home today.