Set your mind at ease with Diamondback
The Top security screen Company
in Tucson
Rest easy with Diamondback Security Screens
Our security screens are made by Crimsafe and are constructed entirely in the USA.
Security screens from Diamondback are versatile. additionally, fitment comes in a variety of different shapes and styles.
Cost-effective security screen doors.
Doors are the first line of defense in your home, and Diamondback security has you covered. We offer custom-made screens that fit perfectly even if they don't have a traditional shape like some door frames do! Our different frame colors will make sure everything matches up right at eye level so nothing is hidden or missed by visitors who walk through those doors.
Security screen windows are the perfect way to keep your home safe.
Security screen windows are the perfect way to keep your home safe, while also giving you peace of mind. They're stylish and affordable too! And we've got a wide range that exceeded industry standards. Look no further than our security screen windows for a range of benefits that will keep you safe.
The strongest security screens in Tucson for doors, windows, patios and commercial buildings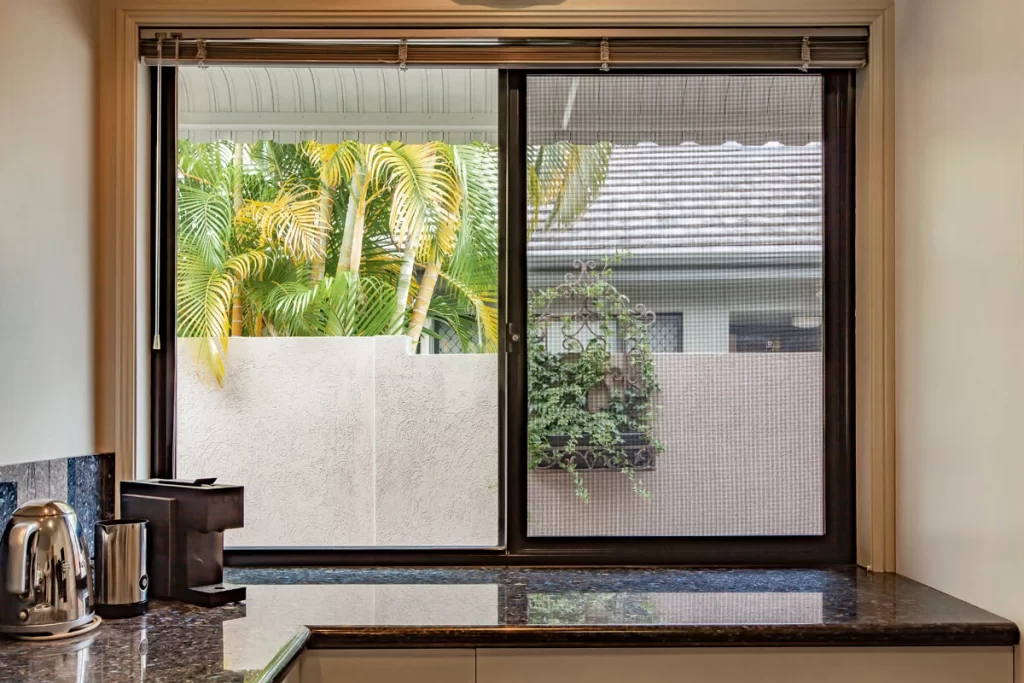 ---
Security, safety, and so much more
Investing in Diamondback security screens means you're not just investing into the best hardware available, but also adding a host of other benefits.
Fresh air & breezes
Live the good life with a fresh, cool breeze flowing through your home without compromising on security.
Insect protection
Keep your family and home safe from unwanted visitors such as flies, mosquitoes and especially burglars.
Unhindered views
No need for bars and grilles. With Diamondback, you get the unrestricted views of open space without any obstruction in sight.
Energy efficiency
Crimsafe's Tensile Tuff® mesh blocks up to 53% of solar heat gain and 62% UV rays, making your home more energy-efficient. With Crimsafe you can easily enjoy a comfortable day all year round!
WILDfire protection
Crimsafe provides the highest level of protection from ember attack, radiant heat and burning debris damage to glass.
Storm protection
Crimsafe provides extra protection during a storm and is the perfect solution for those who want to be safe from hailstones, wind-borne debris, as well other environmental dangers.
Have a look at more information in this article on home security
Tucson's leading home security screen company, Diamondback Security Screens provides custom-made products to match your windows and doors so you can feel confident about whether or not a burglar will be stopped by our high quality screens. No matter what implement for breaking into houses–our products will keep you secure.
Diamondback Screens in Tucson provides custom-made security screens to match your existing windows and doors, ensuring they do not lessen the curb appeal of your home. Intruders are stopped by our high quality products regardless if he has a hammer or any other tool for breaking into houses–we've got you covered!