by Michael Newton | Dec 5, 2020 | Home Security | 0 comments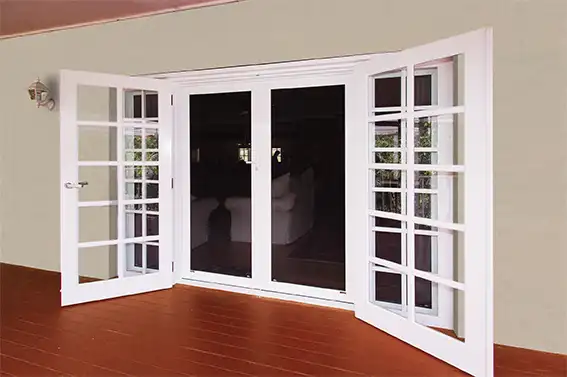 "SAFETY FIRST IS SAFETY ALWAYS." – CHARLES M HAYES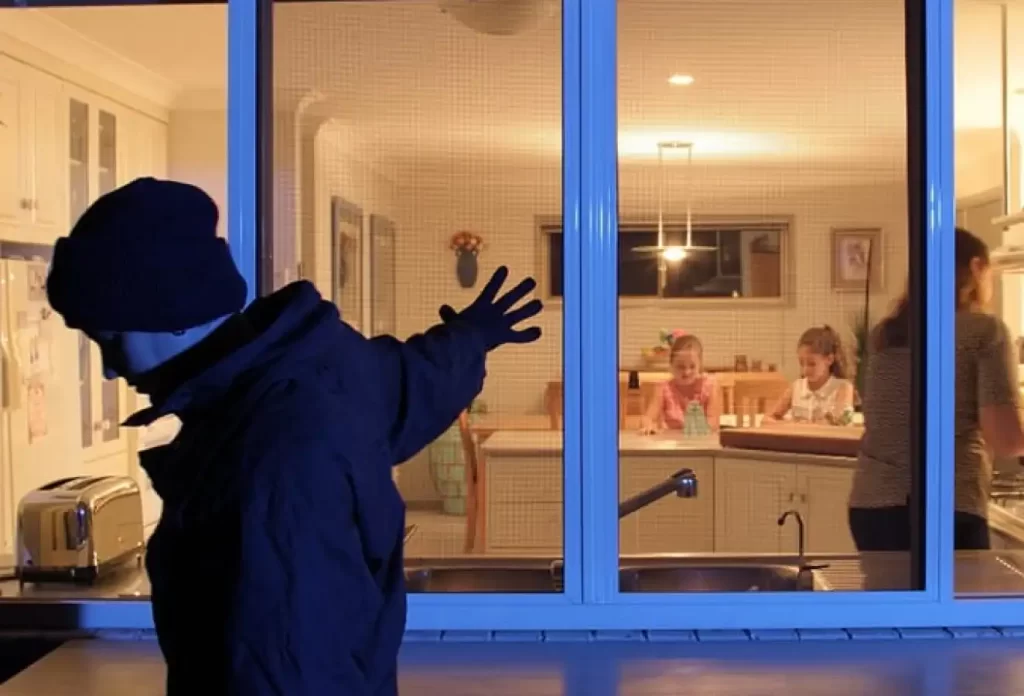 Best In Home security. There really is no place like home. It symbolizes a safe space that's both personal and oozes out comfort. While homes instill a sense of security in our minds, it's important to make your abode burglarproof as well. Don't wait for a break-in to protect your home. Procrastination can be dangerous and life-threatening.
Crime rates are on the rise and burglaries have become a nation-wide menace in the US. In Arizona, fear of break-ins grips more than three-fifths of the population. The anxiety levels are higher when residents are not at home. According to the FBI, a burglary takes place once in every 25.7 seconds in the country. That's whopping 3300 break-ins a day. Enhancing home security is definitely the need of the hour. Better safe than sorry.
Simplified security solutions that work
As American wrestler, Brock Lesnar says, "There's a solution to every problem." We just have to find the right one to fix it. Burglars not only rob one's belongings but also their peace of mind. Homes don't feel a safe haven after an intrusion. The whole equilibrium gets shaken and turns your world upside down. This vulnerability can be easily avoided by taking simple measures.
The 'four-i' formula
Awareness and alertness on one's part can prevent mishaps. The 'Four-I' formula effectively protects your home from all kinds of invasion. It stands for: Inspect, Initiate, Invest, and Implement. Here are a few tips and tricks that will help you safeguard your personal space.
Inspect
Explore your property from time to time. Take a stroll in your backyard or lawn to inspect the area in detail. Examine if the periphery of your house is well secured.
Think like a thief and look out for easy access points. Broken fences, low walls, unsecured windows, or a transparent view of the indoor.
Keep a tab of trespassers, if any. It's crucial information that helps later on.
This inspection and verification process will give you a reality check. You can enhance the security level of your house accordingly.
Initiate
Close windows, doors
If you don't have a security system in place, never leave your windows and doors open. This applies to your garage door as well. Be it day or night, ensure it's shut at all times. A little caution on your part can save you many a dollar. Never leave an open door or window unattended. Burglars are always on the lookout. In fact, daylight robberies are far more prevalent than night break-ins. Don't get complacent over time. For thieves, the number of years you have spent in the neighborhood does not matter. They make use of any possible opportunity. While going out, double-check if everything is locked properly.
Trim down greenery
Green is good but it has its limitations as well. Giant shrubs and big trees act as perfect hiding spots for robbers. Trim down the bushes regularly so that you have a clear picture of what's happening outdoors. It eliminates possible hideouts. This improves visibility for the residents and neighbors alike. Even if you are away, your neighbors can easily spot suspicious movements and alert you.
Light it up
Ensure your house is well lit from the outside as well. Intruders will think twice before entering a house that has ample lighting. It is a risky proposition as it increases their chances of getting caught. Darkness is their ally and they hate to be under the spotlight. So, more the lights, merrier, and safer it is for the residents. At night, always keep your porch light on. Discuss with your neighbors and install streetlights at regular intervals. If they stop working for any reason, repair it at once.
Keep it covered
Never flaunt your expensive belongings. Blowing your own trumpet can leave you in tatters. Leaving your cars, bikes, lawn-care equipment, and grills unattended outside can be risky. It attracts attention. Keep them locked safe in your garage or storeroom. When it comes to the inside, ensure nothing is visible to the naked eye for the passers-by. Prominent display of luxurious items can corrupt anyone's mind. This is where a screen acts as a saver. It keeps prying eyes at bay. Have a proper covering for the wires as well to prevent burglars from disabling the security system. Out of sight, out of mind.
Know thy neighbors
Having a known face in the neighborhood helps. They will intimate you if they sense anything wrong. You must always maintain a good rapport with next-door individuals. It's easy to combat burglars as a group rather than individually. You can hire a security service for your locality or take turns to keep watch.
Be secretive
Never go gaga about an upcoming trip or vacation. Keep it secretive and don't post too much about it on social media when you are away. More than 50 percent of victims reveal to have posted too much information online. They enjoy their vacation, unaware of the burglary back home. Such posts alert thieves if they have been surveying your house. Keeping a low profile will prevent the possibility of a break-in. Empty houses grab maximum attention. It's better to avoid such unwanted attention.
Invest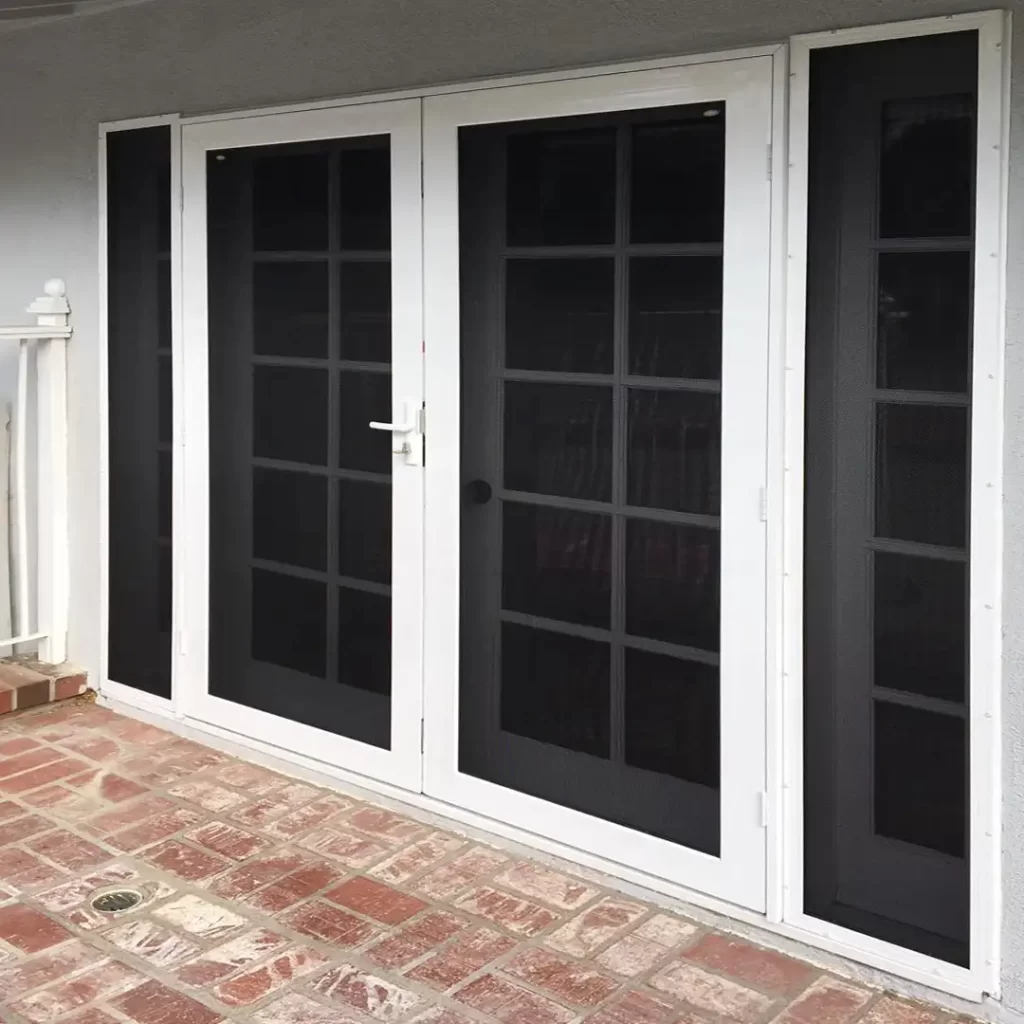 Once you have inspected and initiated the basic measures, make a checklist. Update and upgrade as per your needs. This will give you a clear picture of what are the areas of home security you need to further invest in. Despite the high rate of housebreaks in the US, only 24% of Americans have invested in a home security system. The others are yet to realize the gravity of the situation. A State of Safety survey reveals that the average loss from a burglary is $3000 per household. It takes a toll on both your mind and money. Whether you are home or not, a sound security system can ease all your worries.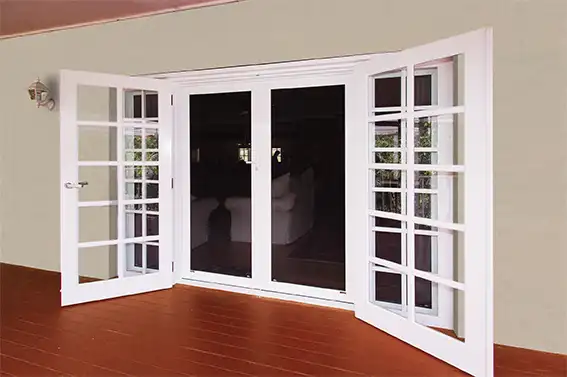 Security screen doors
Doors are the main entry point to your house. Securing them must always top your priority list. Security screen doors are a perfect blend of security screens merged with your doors. Having a meshed screen or an exterior steel door to secure the main door is quite old-fashioned. Many feel these additional attachments reduce the aesthetic appeal of their homes. Diamondback's range of Crimsafe security screen doors solves this issue in a jiffy. It comes in various shapes, sizes, and styles. Whether you stay in a bungalow or apartment, their wide range has customized solutions for all. It's safe, trendy, and affordable too. One door does it all. It safeguards you without compromising on looks. The designs are not rigid. You can opt for sliding doors with polycarbonate wheels. It avoids the door from getting jammed or rusted. They come as single, double, or triple doors. There are hinged doors, stacking doors, bi-fold doors, and even French doors. Each of these has a zero-error mechanism. The design's last really long. Why invest in a security screen door? The most common reason is the prevention of burglaries and break-ins. A solid, sturdy door stands tall in the way of an intruder. It also improves ventilation inside your household and keeps away pests and pollutants. There's no question of rusting or corrosion. In all, it protects and beautifies your house simultaneously. Home security match any burglar.
Security window screens
Windows are the most preferred entry points for burglars. They have plenty to choose from and often opt for the one that's well-hidden or low. This allows them easy access to the house. They usually don't barge in through the main door as it attracts unnecessary attention. Therefore, securing your window is equally important. Diamondback's security window screens guarantee safety at all times. It reduces the possibility of a home invasion. It strengthens the security of your house, leaving no place for errors. Yet again, you are spoiled for options. You can choose from a range of sliding, double-hung, picture, and arched windows. All of these come with customized options. They are cost-effective, efficient, and improve airflow within the house. They have a unique screw-clamp system. One cannot meddle with it easily. For the emergency purpose, they have Safe-S-Capes that's a key-less exit for windows. It is sturdy on the outside but allows easy exit in times of a crisis. Whether the screens are fixed or hinged, they are tamper-free and assure maximum safety.
Patio security
We must leave no stone un-turned to enhance the security of our house. This includes the patio as well. The patio security screens from Diamondback protect your exteriors from intrusion while looking chic and comfortable. It also eliminates pests and insects. You can customize as per your requirements. Besides protecting you from burglars, these screens also shield you from heat, UV rays, airborne debris, and fire.

Security check
Besides the security door and window screens, take these measures to boost the safety of your house.
Security cameras
Install a CCTV camera in your house to monitor the whereabouts of your surroundings. If you cannot afford one, go for the alternate option. Discuss with your neighbors and fix security cameras in your street. It should cover all the houses. Video surveillance will provide physical evidence in case of any break-ins or vandalism. Nabbing the culprit becomes easier. It acts as your third eye.
Motion sensors
Install motion sensors. Door sensors and outdoor light sensors have a motion detector. It alerts the owner when there is any movement. It informs you every time someone enters or exits or passes by. Install these motion sensors at all entry points of your house. You can also mount them on windows for additional safety.
Video doorbell
It's an added safety measure that lets you choose your visitors. The video doorbell camera is the technologically advanced version of the peephole. It also comes handy when children are alone at home. It also helps you catch parcel thieves or any other petty theft.
Security alarm
It's old-fashioned but highly functional. Security alarms detect any unauthorized entries and can be turned on and off as per convenience. It also alerts the neighbors, thereby increasing the possibility of help in times of emergencies. Make sure the alarm sound is loud enough.
Safe box
A criminal mind works faster and sharper than one can imagine. Sometimes, they find a way to breach past all your security measures. In such cases, it's vital to have a safe box to store your valuables. Invest in a sound lock-box with layers of security. Share the code with only the most trusted family members. If possible, keep it well hidden. Keep it fireproof as well.
Lock & keys You can add multiple lock system to your door or invest in smart locks. Both are difficult to tamper with. Do not overlook damaged locks. Door hinges should not be on the outside. Both are easy to pick. Repair them or upgrade them immediately. For spare keys, conceal it in a well-protected place rather than pushing it under the mat. A digital locker for the spare keep is highly preferred. Keep no loopholes to attract intruders.
Verify vendors
Do not let anyone in without proper verification or ID. There's no harm in double-checking with the company if you have availed their services. Many burglars enter houses pretending to be service providers. You can eliminate such mishaps by being vigilant. Even if they visit your house frequently, insist on ID proof every time. Do not forget to cross-check.
Fake it
If you don't have the budget to install a home security system immediately, you can always fake it. Put up signs like, "This place is under camera surveillance." You can also install dummy cameras. Put up a placard saying, "Beware of dogs." This will trick the prowlers and will keep them away for the time being. Don't fake it for too long. They might have the last laugh then.
Implement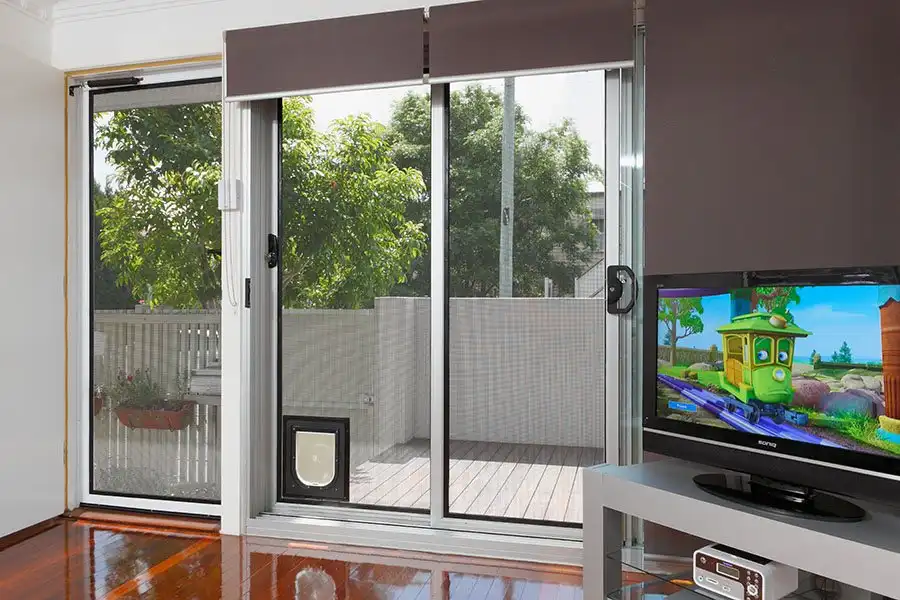 Most of the simplified security solutions come at affordable rates. They last longer and require very little maintenance. They are also designed keeping in mind the safety of your child or pets. Security screens give all-round protection from all kinds of intruders – burglars first, glares and pests next. Simple ideas and implementation can make a world of difference. Beef up your home security today. Delaying it will put your family and home at risk.

Secure your home without any hassle; get in touch with Diamondback Security Solutions. They offer value for money and ensure a smooth process from start to finish. Their screens are trustworthy, highly secured, and trendy at the same time. Get it customized to suit your style today. Equip your house with security screens. Prevent your house from the hazards of getting screened. Diamondback Security Solutions is the best bet for your money in the whole of Arizona.
Stay alert
Times are changing and burglaries are the most feared property crimes in the US. Unlike old times, burglars operate more during the day, especially between 10 am and 4 pm. They just need 10 minutes to wrap up their job. A house without a security system is an easy target. Don't fall prey. Become aware, stay alert, and install a home security system at the earliest.
Also, don't forget to insure your valuables. If the burglar outsmarts you despite all these measures, you will at least have something to fall back on. You can claim for your loss and restore some peace of mind. If you have rented out a house, speak to the landlord for updating the security system. According to the US Bureau of Justice Statistics, burglars target renters more than owners. So don't waste time contemplating too much.
With due diligence and proper planning, one can combat any crime. Follow the above-mentioned steps and secure your home from invasion. Most of the measures are cheap and come well within your budget. Take the first step and advice your neighbors to follow suit. Together we can make it a burglarproof neighborhood.
Follow the 'Four-I' formula and stay safe and secured in your personal space. Say goodbye to burglaries with Diamondback Security Screens. Our security screens are available in Tucson and Phoenix, AZ.
A stitch in time saves nine. A step in time keeps your home fine.
Did you know about home security?
Due to a lack of evidence, police manage to solve only 13% of reported burglary cases in the US.
Summers see a drastic increase in burglaries. The lowest amount of break-ins happens in February.
Homes that don't have a security system are 300% more like to be robbed.
Almost 95% of home invasions are made through forceful entry.
Burglaries can be dangerous as well. It results in injuries around 7.2% of the time.
Ironically, 65.1% of attackers are known to the victims.
(Source: FBI Uniform Crime Reporting Statistics)
See our range of home security products