Patio rooms are lovely, versatile spaces that look beautiful in your home and provide your family with a place to gather, relax, and entertain in the fresh air without worrying about bugs or burglars. They can add value to your home as well, especially one made out of Diamondback Security's Crimsafe screens. Whether you have an existing screened in patio room that you want to update to safer, more secure screens or are starting fresh and want the best screens on the market for your new outdoor room, Diamondback Security has you covered.
Diamondback Security patio screen enclosure products let you secure an exterior area and enhance the living space, as well as make it fly and mosquito proof. No more worrying about burglars or animals getting through cheap metal screens. Enjoy your patio room day or night knowing that your family is protected with the best security screens on the market.
VERSATILE AND BEAUTIFUL
Diamondback Security secured patio rooms are lovely to enclose a patio space, of course, but there's so much more one could do with the patio security screen setup. With a screen so durable and versatile, here are just some ideas on how to use them in your home or business:
Secure your patio or outdoor living area.
Make a cost-effective room addition.
Can be used between existing posts to create an enclosure with no need to add new posts and supports.
Use it to provide a screened area in your home, courtyard or backyard. You don't have to create a fully enclosed area.
Can be used as a walkway cover for athletics fields (it's so strong it's even been used in jails for this purpose)
Can be used to enclose and secure parking areas. Diamondback Security's screen can reach from floor to ceiling and can be bent to form a roof or a corner to completely enclose your patio or deck space. This makes it easy and cost-effective to add a new room to your house.
FEATURES & BENEFITS OF PATIO SCREENS
When you choose Diamondback Security's line of Crimsafe security screens for your patio or outdoor area, we work with you to create a custom build for your home.
All Diamondback Security security windows use the unique screw-clamp system. Tamper-resistant screws go through a metal clamp, then through the Tensile Tuff security mesh and grip right into the frame to hold the mesh in a vice-like grip. This prevents the screen from being broken out of its frame and gives it intense strength to stand up to any burglar.
SUPER STRONG SECURITY
Diamondback Security's Crimsafe screens have been independently tested and is the strongest security screen available in the market. Extensive research has been conducted testing a wide range of security screens for their ability to withstand impact, simulating the force someone could apply in an attempted break-in.
Our security screens exceeded industry standards and far outperformed the competition. Read on to find out more.
INSECT PROTECTION
In Arizona, we love our outdoor lifestyle, but bugs and insects can really spoil the party. Diamondback Security security screens keep out all the unwanted intruders, even the smallest ones!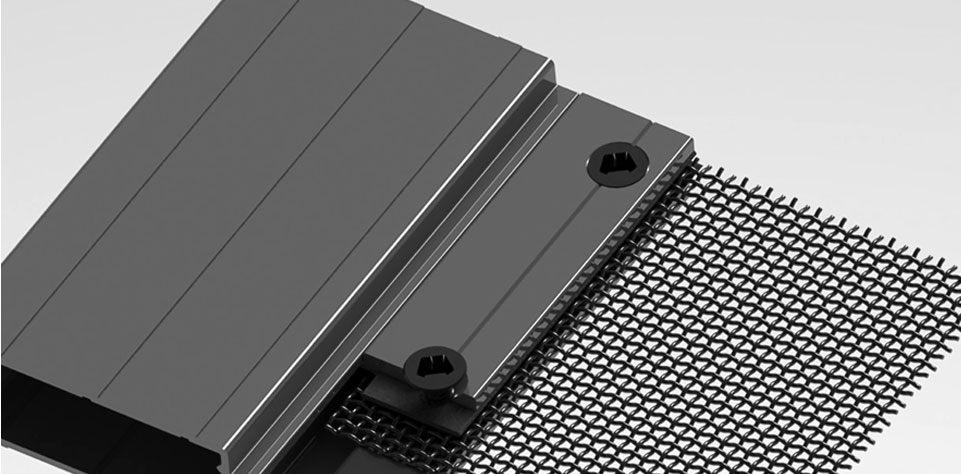 AIRFLOW AND THROUGH-BREEZES
One of the greatest benefits of Diamondback Security is the ability to enjoy a breeze and fresh air, without compromising your security.
Our security screens allow you to enjoy an outdoor lifestyle, making the most of natural light and fresh air, with the comfort of knowing you and your family are safe from unwanted intruders. Stay cooler in summer.
Our Tensile Tuff mesh blocks up to 53% of solar heat gain and 62% of UV rays. This helps keep your patio significantly cooler.
PROTECTION FROM THE ELEMENTS
Arizona experiences harsh weather conditions that can batter our homes and cause damage. Diamondback Security screens protect your home from more than just intruders:
Heat protection

– Blocks up to 53% of solar heat gain that you would normally get through glass windows and doors.
UV protection

– Blocks up to 62% of UV rays, reducing heat and preventing fading of your patio furniture's fabric
Hailstones and flying debris

– Acts as a barrier for hail and debris, protecting your glass windows and doors
Fire protection

– Blocks 59% of radiant flames and heat, slowing down fire's spread
UNHINDERED VIEWS AND A FEELING OF OPEN SPACE
It's important to feel safe, but no one wants to feel like a prisoner in their own home. Diamondback Security uses screens that are so strong, you won't need unsightly iron bars or grills to feel safe. This lets you maintain a feeling of open space and unhindered views.